Create an ideal staircase with one simple measurement. Then fine-tune the stairs to fit the space with an easy to use and understand interface.
No arithmetic, geometry or trigonometry required. Just measure the total height, from the top to the bottom, and Delux Stairs will create an ideal staircase including the number of steps and how long the stairs will be.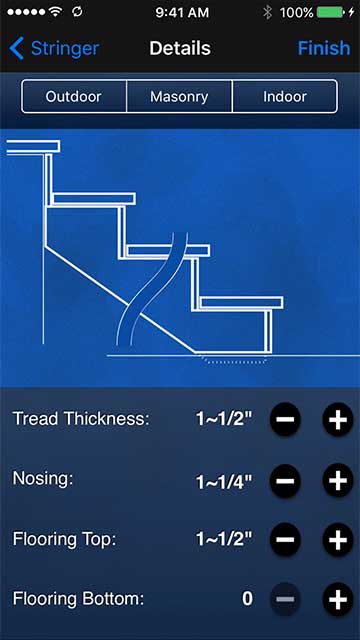 Get professional results by fine-tuning parts of the staircase such as the run, tread dimensions and flooring thickness to ensure every step in the staircase will be identical and comfortable. Direct visual feedback makes the sometimes cryptic terminology clear. Extensive in-app help keeps you from getting stuck.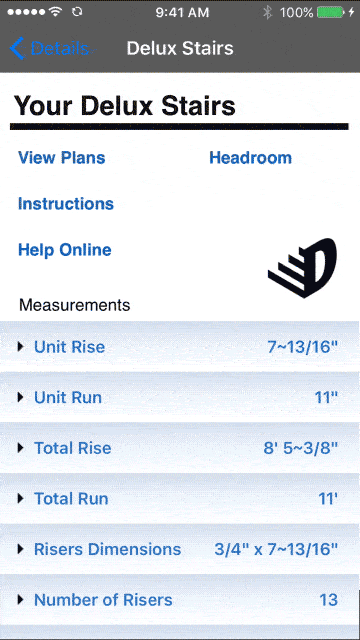 Clear, easy to follow instructions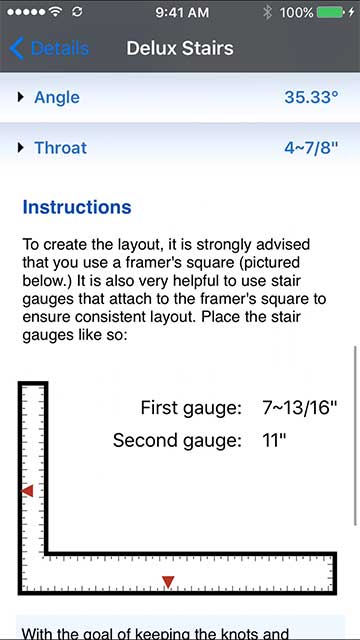 AirPrint plans or email them as a PDF. Metric and Imperial systems supported.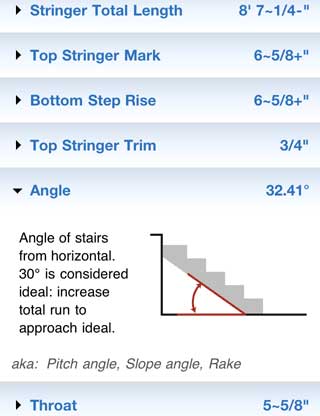 Focused and dedicated to stairs only, no confusing "never use" features.
Continuous headroom check allow you to determine if overhead obstacles at any point along the descent will obstruct the path of the stair users.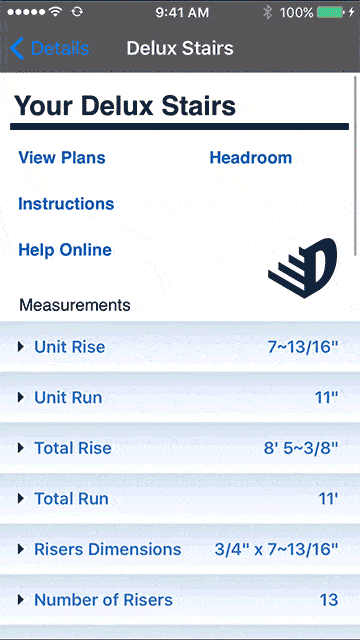 Download from the App Store